49 units of Catering Trucks for DO&CO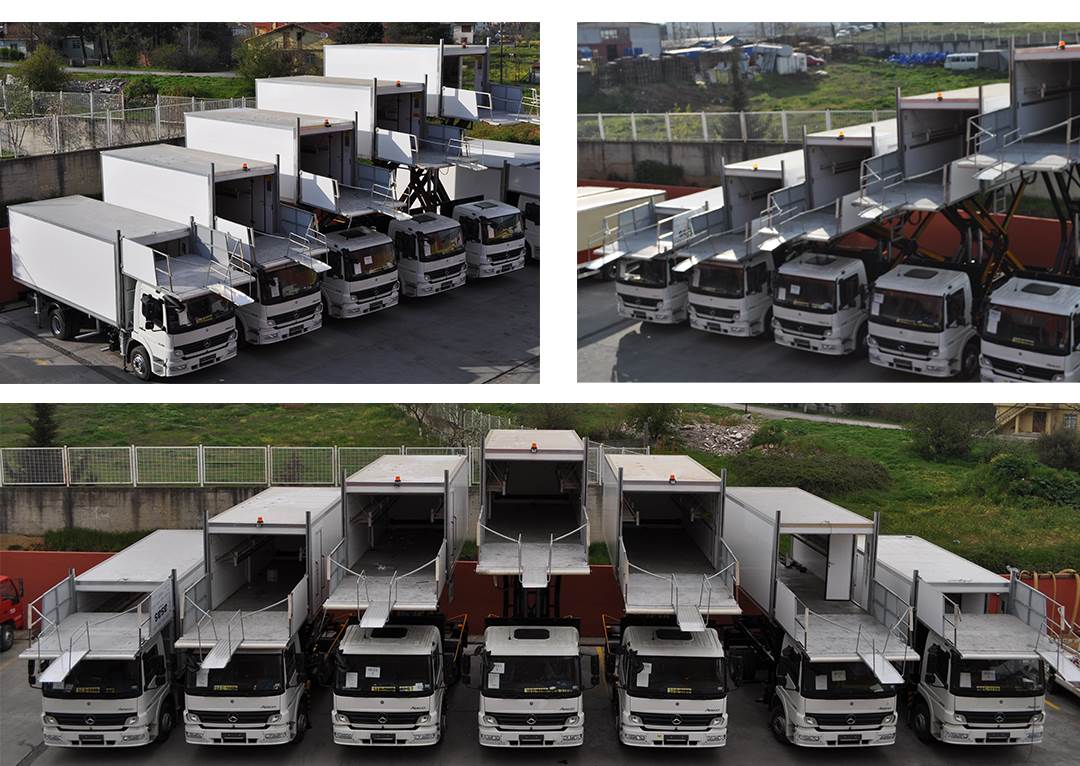 For the past 6 months, 49 units of Miles (5011) Aircraft Catering Trucks were prepared for and delivered to DO&CO.

Geçtiğimiz 6 ayda DO&CO'ya toplamda 49 adet Miles (5011) Uçak İkram Aracı'nı teslim ettik.
За последние 6 месяцев, 49 единиц Miles (5011) грузовиков авиационного кейтеринга были приготовлено и доставлено для DO&CO.